Every credit card should implement a reward strategy, and that strategy should include a cash back feature.
Cashback is when you earn points from every purchase you make on your credit card that directly translates into a cash return – that can often be substantial.
The key to choosing the right credit card is to align it with your credit history and spending habits. Choose wisely, spend smartly, and you could end up with substantial cash back rewards.
1. Discover it Cash Back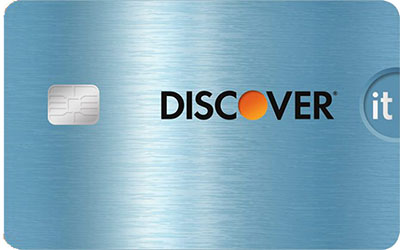 If you're someone who is serious about their spending and rewards, then you'll want to check out Discover It's cash back credit card.
This credit card comes with no annual fee and enables you to earn up to 10% back in cash in your first year as a cardholder.
The reason why this percentage is so high is that Discover it matches all cash back that you earn in your first year, automatically increasing the rate from 5% to 10%.
Discover allows you to earn 1% cash back on all your purchases, which means that in the first year of your subscription you receive 2% on all your purchases with the Discover first-year match program.
Each quarter that you activate your card, you'll earn 5% back on the first $1500 that you spend in that quarter. Discover also offers bonus rewards based on the calendar categories, which change from year to year.
2. Chase Freedom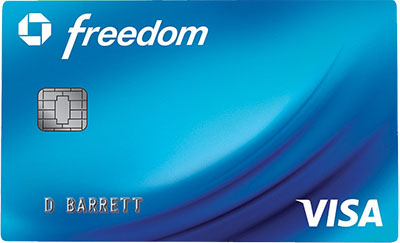 Chase Freedom has a credit card cash back reward system that can be divided into multiple categories. These categories are on a quarterly rotation, which means that strategy is the key here.
This is because if you spend your money smartly, you can end up earning a lot of cash back. Another reason why Chase rewards points are so handy is that you combine them in a collective pot that includes your Chase credit cards.
There are bonuses to enjoy with the Chase Freedom credit card cash back program. These include an extra $150 once you've spent $500 within the first three months of subscription.
The Chase Freedom rewards rate includes the ability to earn 5% back on up to $1500 worth of purchases every quarter. After this, you are capable of earning up to 1% on all your purchases with the Chase Freedom credit card.
3. U.S. Bank Cash Visa Signature Card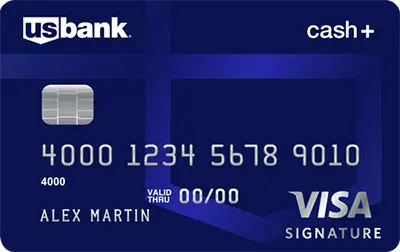 One of the best things about this credit card cash back system is that you have more control. This is because as the customer you can choose where you'll earn your highest percentage of cash back. This allows you to tailor this credit card perfectly to your personal spending habits.
Additionally, you can change your mind about the personal features you've set up every quarter if they're not working for you. Like all other credit cards on the list, they also won't charge you an annual fee, either.
One bonus reward that you can receive is $150 cash back if you spend $500 within the first 90 days of subscription – similar to the Chase Freedom credit card.
The reward rate of the U.S. Bank Cash Visa Signature Card includes 5% percent back on $2000 worth of purchases that you select for yourself quarterly. After this, it's 2% in other categories and 1% in the rest.
4. Capital One Savor Cash Rewards Credit Card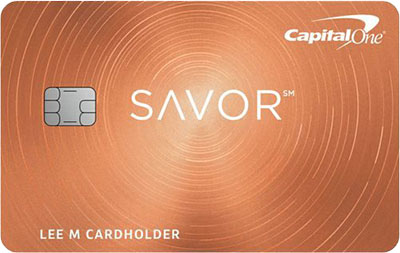 The next credit card on our list makes getting your cash back even more accessible. This is because it allows you to earn cash back whether you're eating out or cooking at home.
The bonus on the Capital One credit card is impressive. You get a whopping $500 cash back if you spend $3000 in the first three months of your subscription. Additionally, there are no foreign transaction fees you have to pay.
We mentioned above that all credit cards on our list don't have an annual fee. This is slightly modified for the Capital One, for the following reason. This is because the annual fee is waived in the first year – and then it's $95 annually after that.
The rewards rate on the Capital One Savor card is impressive. You can earn 4% on all your dining and entertainment purchases, and 2% back at grocery stores. While you will be charged an annual fee after the first year, there's still a lot to love about this credit card's cash back system.
5. Bank of America Cash Rewards Credit Card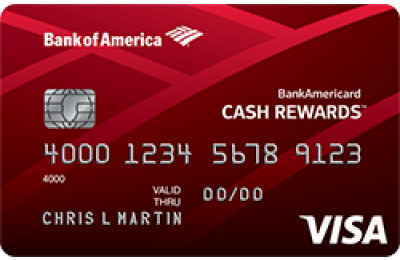 Not only does this credit card offer some great reward tiers, but it also treats you well if you're Bank of America account holder.
You can earn $200 cash back after spending $500 in the first three months of subscribing. You will also receive 12 months no interest on purchases, as well as on balance transfers if they're made within the first 60 days. You can earn 3% back on gas purchases and 2% on groceries. After this, you'll make 1% on all your other purchases.
Conclusion
Like everybody, every credit card is different.
This means that you'll know which credit card is going to best suit your lifestyle. It's important not to get sucked into a subscription that has initial benefits, but long-term doesn't suit your spending habits.
Do your research and take it from us – these are the top 5 credit cards you need to use for high levels of cash back in 2019.